An explanation to this mess coming soon...
*bump*
Okay, this blog is going to chronicle my life-long obsession with Lamborghini. There are many cars I have a great appreciation and respect for - but none quite like the mighty Lambo. I will put captions next chance I get. It's 6:20 on the morning of April 3rd, and in a few short hours we'll be leaving for Europe. When I return, I hope to be able to add to these images -and start a new post about the happenings in Europe. Until then, enjoy...
Lamborghini is not just a car, but a work of art taking the form of a fine-tuned machine. Turning heads and sparking conversations wherever it goes, few have an opportunity to even see one. A real one, at least. Here are some of the images that portray my great fortune with and passion for these sought-after gems.
Here is my room before I'd taken many photos, built many models or hung many posters. Yeah, it got pretty crazy.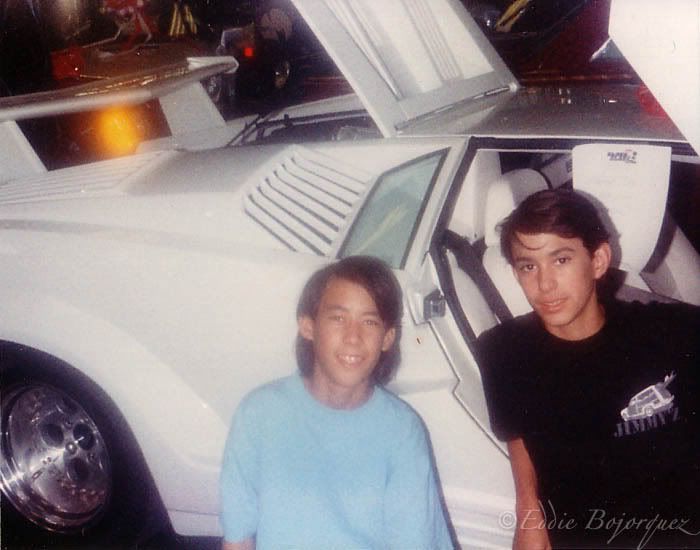 I finally had a chance to see a real one on the road. I believe I was 11. Later, I captured my first photograph of one when I saw this 25th SE. I even dragged my friends along. Here's Josh being a good sport. My dad is an even better sport because he drove us all the way to this dealership in Beverly Hills!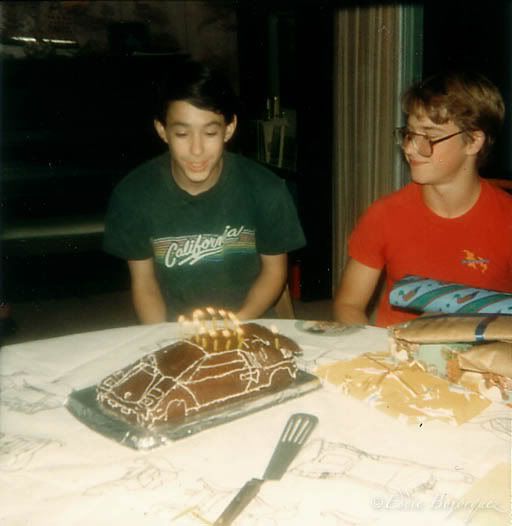 Another buddy, Mike. This is me blowing out the cake my mom let me design. Easy to see how my parents let me follow my corny dreams.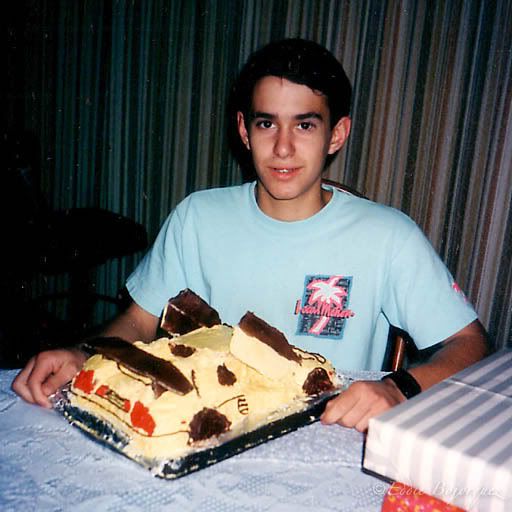 Every year gave me a chance to build a new cake.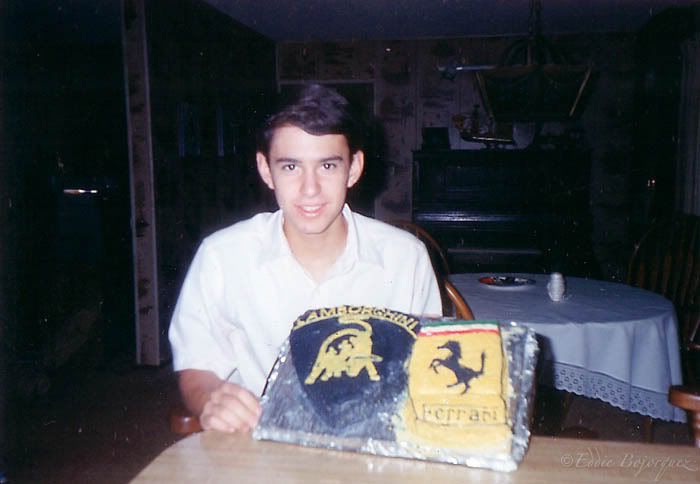 Sometimes very elaborate.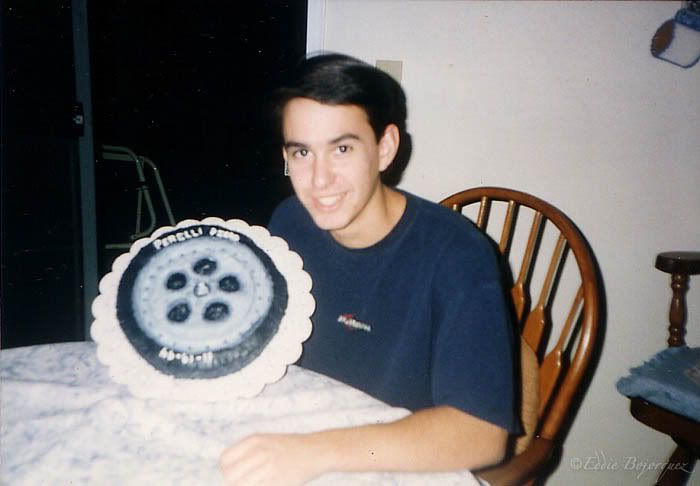 Sometimes more simple - but always Lamborghini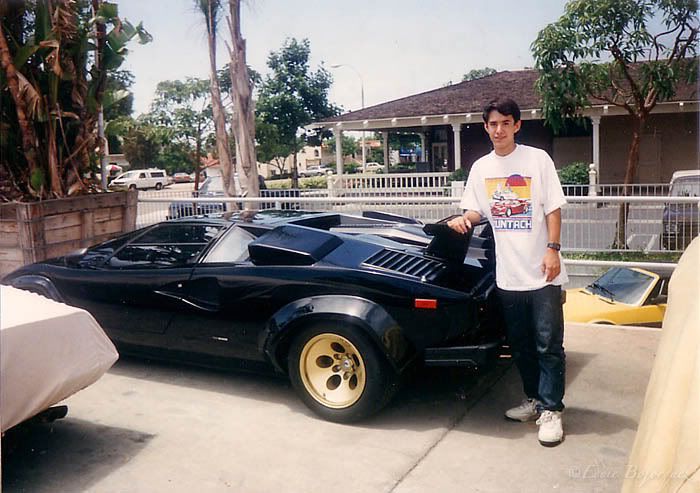 I often frequented dealerships. Much to my delight (and probably my dad's), more began to pop up around San Diego county.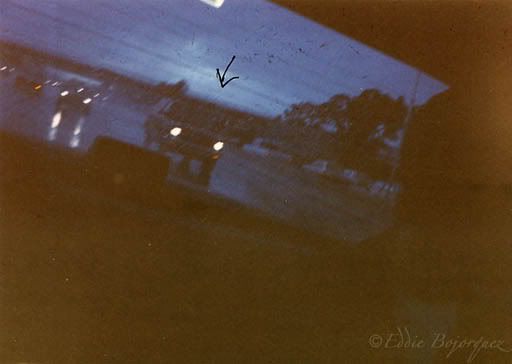 My photos have always been an important way for me to tell a story. If it could be used to do so, I'd keep the image.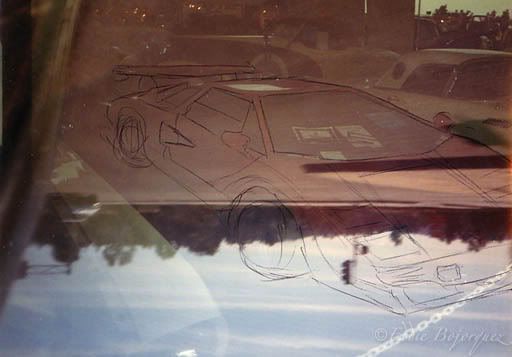 Even a double-exposed image can be salvaged...sorta.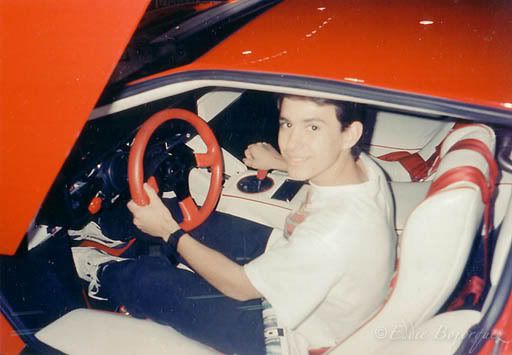 Finally, I had a chance to sit in one at a car show after talking shop with the owner.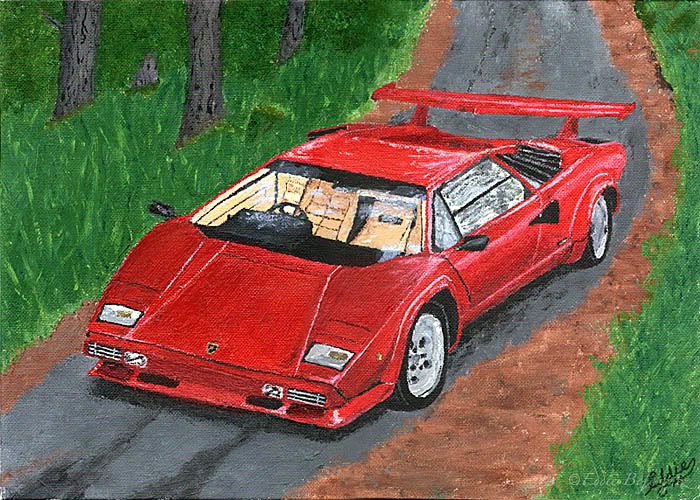 My art project in 7th grade. It was done with acrylic on canvas.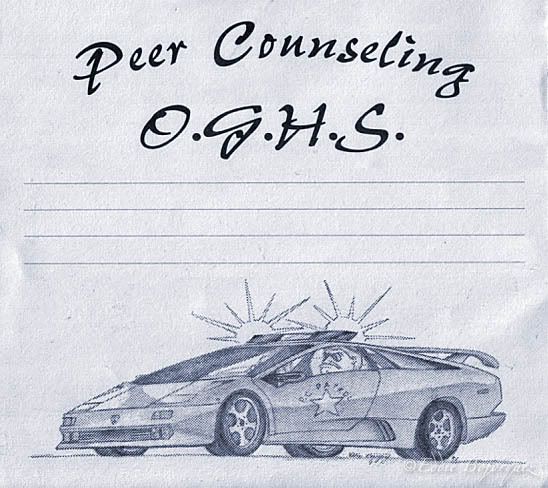 Commissioned for a high school notepad. Notice our mascot gettin' the bad guys. Go Patriots!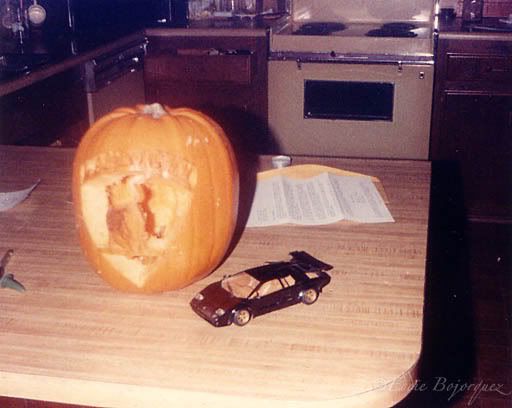 Not even our Halloween pumpkin could escape my wrath.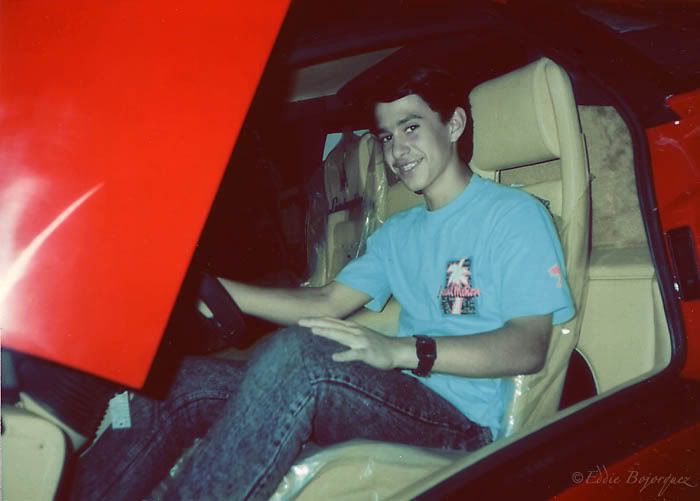 And my first sighting - and sitting - of Lamborghini's newest car - the Diablo.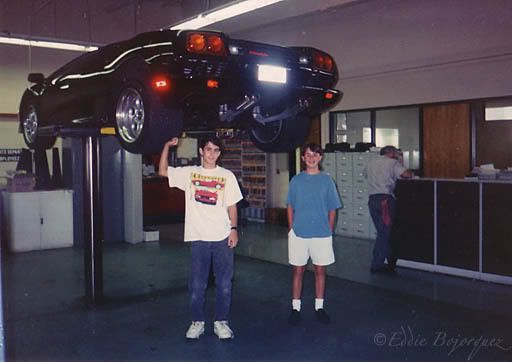 Here's another friend being dragged along. It's been great catching up with you, Rudy. Maybe Josh and Mike will find us too.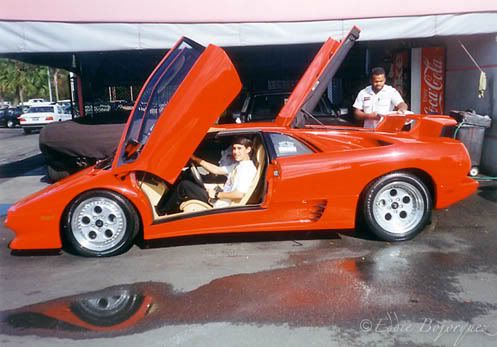 A visit to Prestige Imports in Florida. This is the largest authorized Lambo dealership in the world.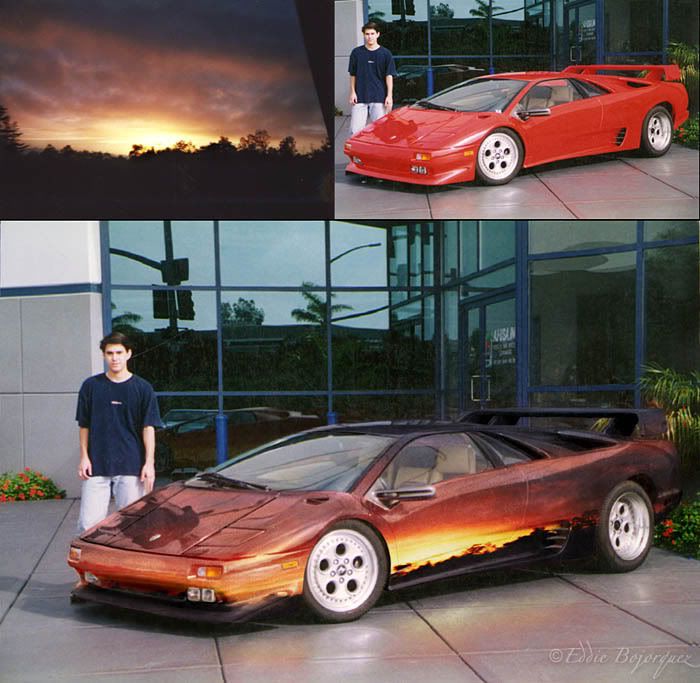 Sometimes I customize my cars. This is the cheapest way to do it, though not necessarily the easiest.
Then my first ride in a honest-to-goodness Lamborghini. This nice gentleman drove me through the lot of an Atlanta, Georgia dealership in his Jalpa. Barely a ride, but I was in heaven.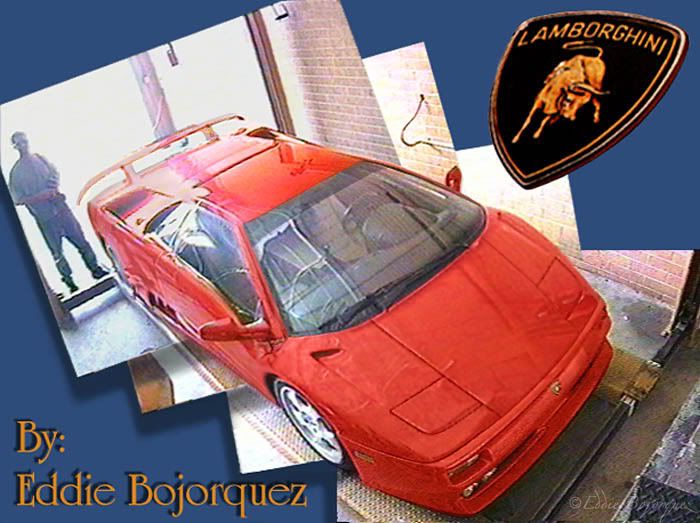 When you have just a little video camera for the image, you have to get creative. Here's a 30th SE that same day.

In a later part of that road trip, I managed to find my way to the Lamborghini office and distribution center in Florida.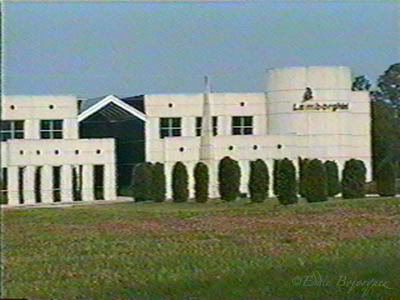 They even gave me a sneak peak of the upcoming boutique not yet open to the public. A year later, someone from the offices sent me 5 free Lambo shirts ($25 each)!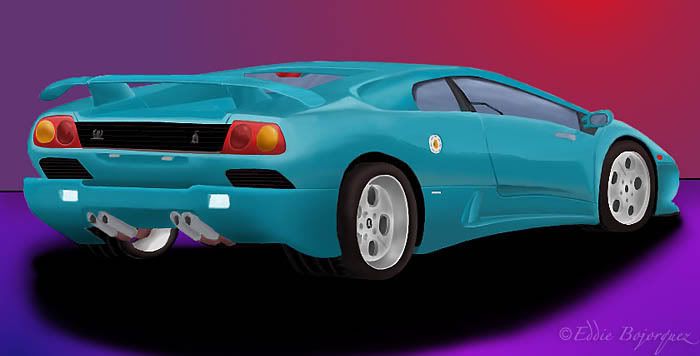 My first Photoshop project in school. Hey, when you get to choose the subject...
Then we had to make a CD jacket. Notice the ever-present "512".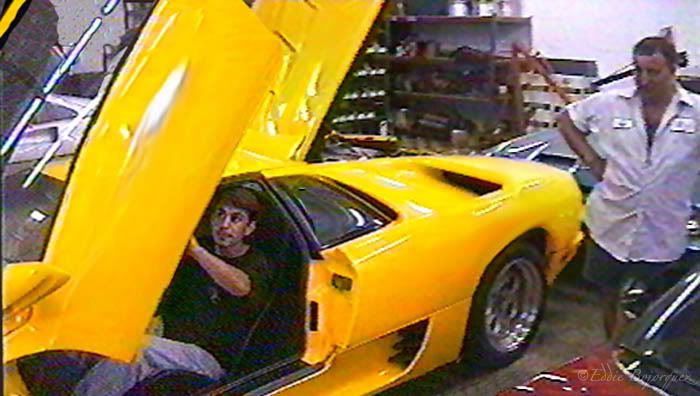 Hanging out with the Italian mechanics is great fun.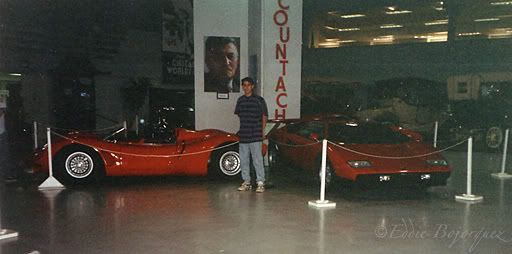 Two very rare cars at a temporary exhibit.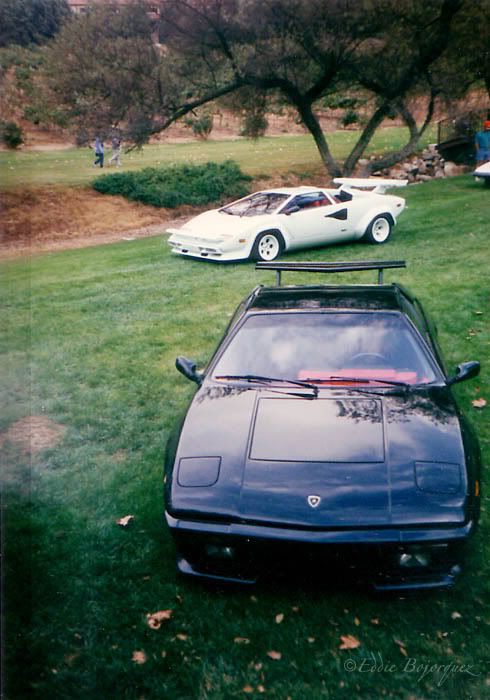 I've also tracked down and stumbled upon Lambo gatherings.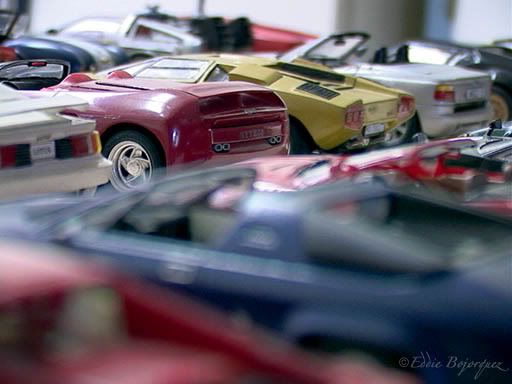 Sometimes there are many, many cars. Actually, this one is a photo of my models.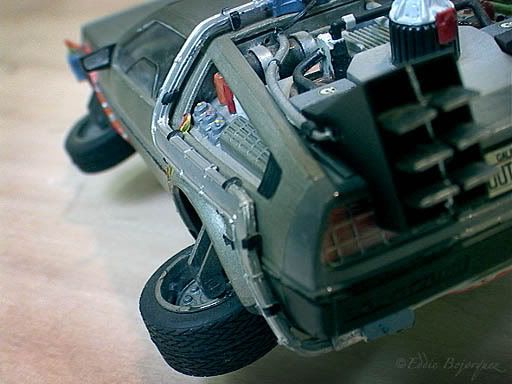 Great Scott! How'd this one get in here?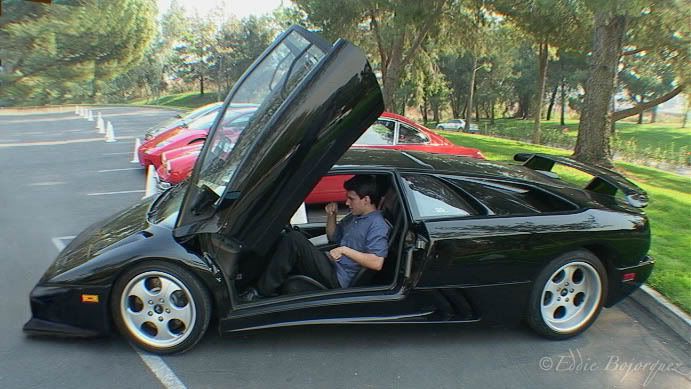 Then my *real* ride. Thank you James for letting me tag along on this spontaneous and incredible drive with you. What an amazing experience!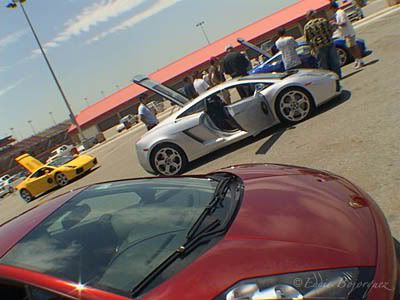 Another thanks goes out to Rick and Crystal for setting up this day. I had the unbelievable privilege of joining a small group of folks on a private day on the track with nothing but Lamborghinis.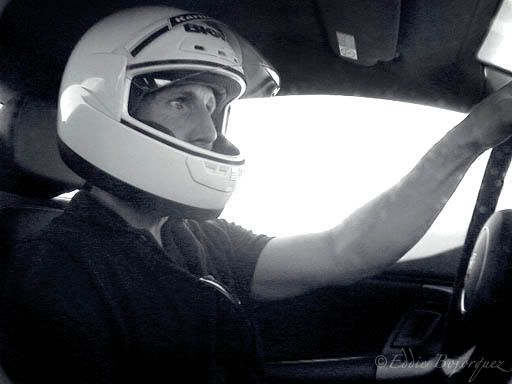 It even included a ride with a professional driver.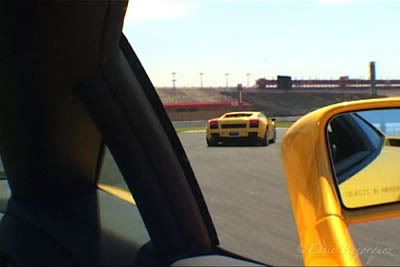 It completely elevated my appreciation for the car and its enormous power. The feeling and sound is something that simply has to be experienced.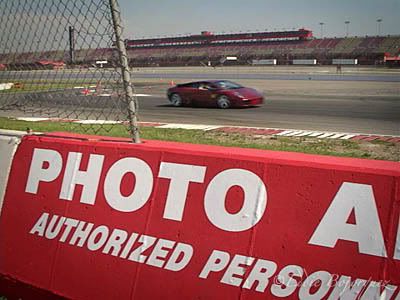 No words do it justice.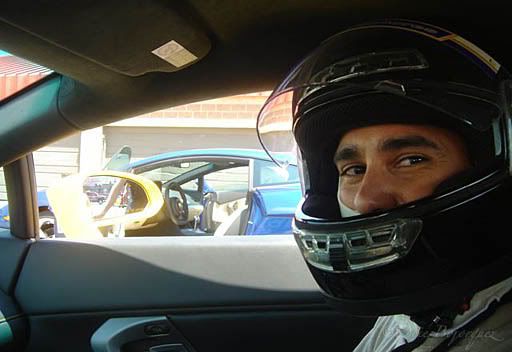 After pulling in from my ride. I was extremely happy - and nauseous.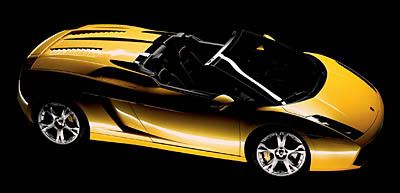 As a result of that day, I met someone who secured me an invite to a private unveiling of Lamborghini's newest car - the Gallardo Spyder. No photos allowed...of course.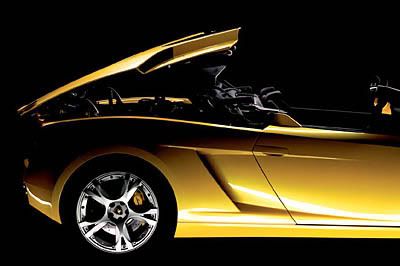 Amazing car.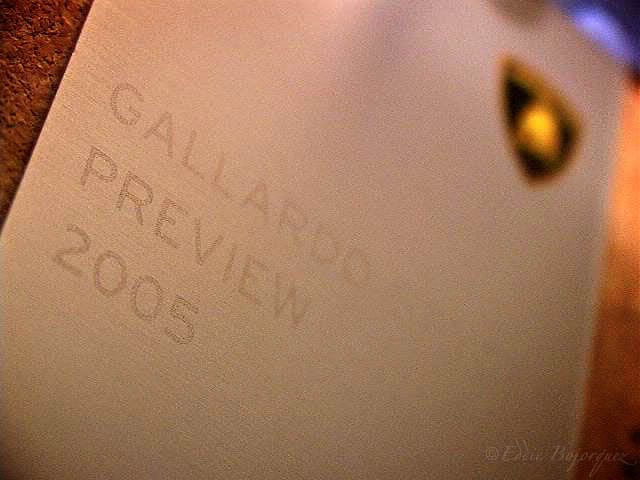 My metal invite to the event.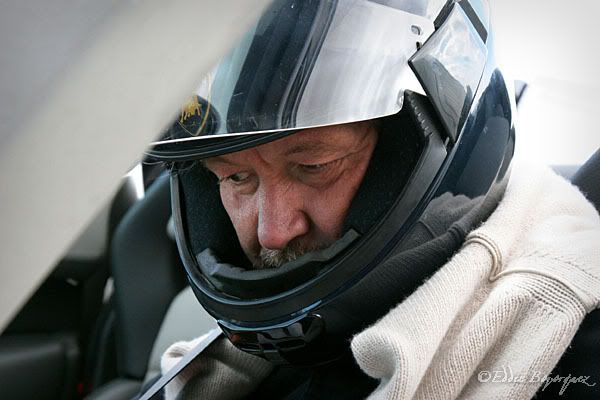 And if that wasn't enough, 2006 found me at another private event on a track with all sorts of cars - especially Lambos. Who was to be flown out to the gathering but Valentino Balboni himself. He's a legend in the car world as his job is to test drive Lamborghinis when they're fresh off the line.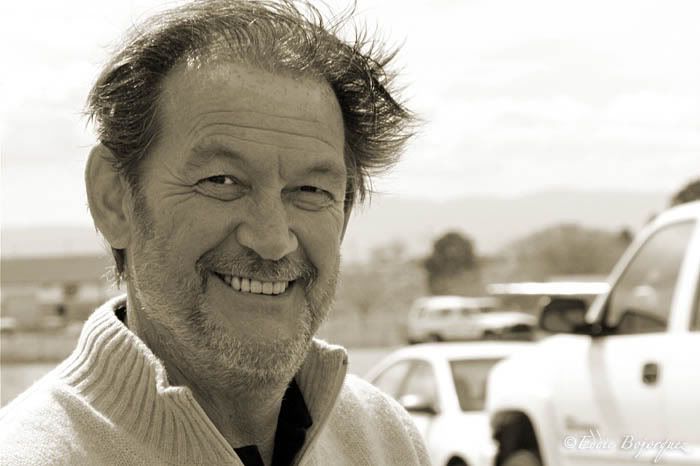 He has been with the company for over 30 years and worked closely with Ferruccio Lamborghini in the 60s when they were just getting off the ground.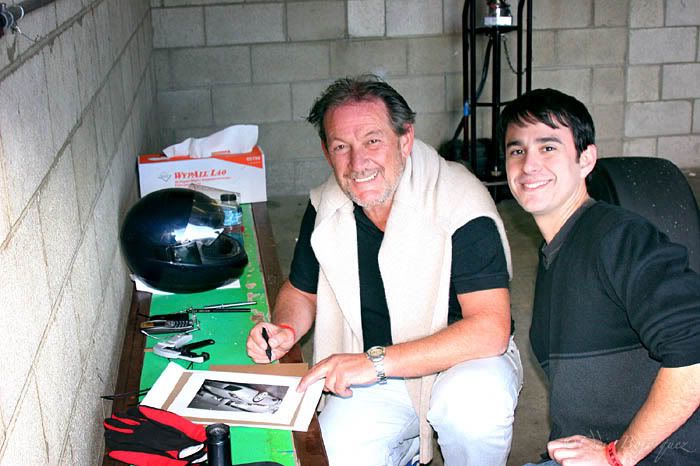 He's a kind and soft-spoken man. Even willing to grant me an interview and sign some of my prints.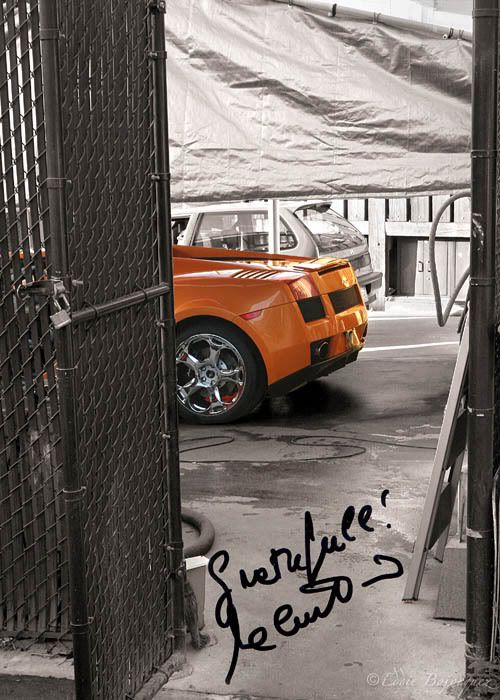 This was his favorite.
Here's one of my favorites.

To see them and hear them in person is so much more amazing than an image can convey.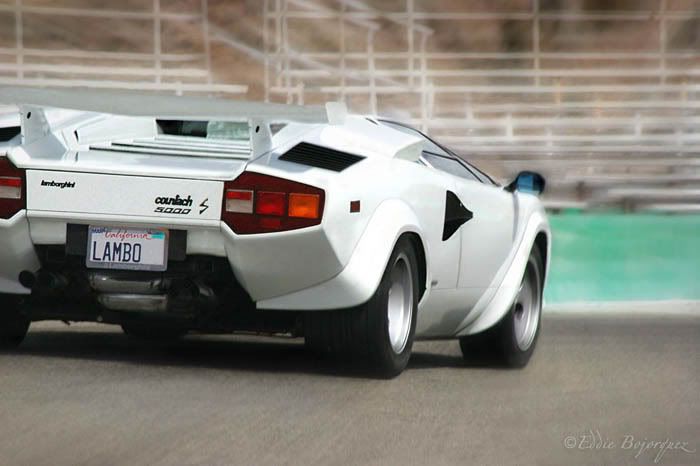 This one was a poster-print made for the owner's garage. Thanks, Jason.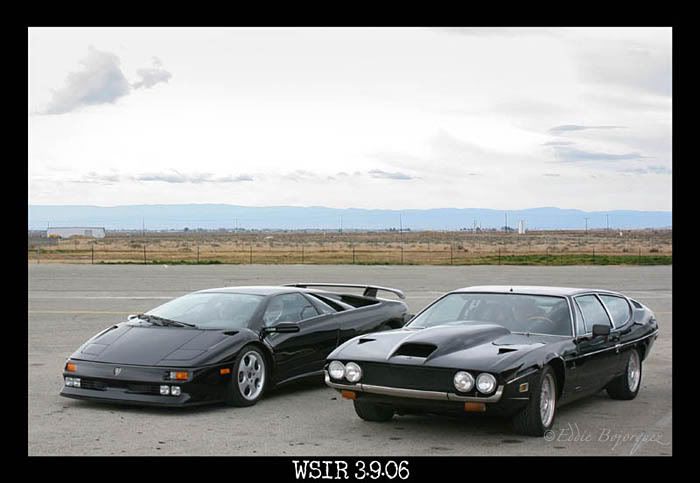 Old and new. Beautiful and "ugly". I love 'em all.
Just listen to that growl.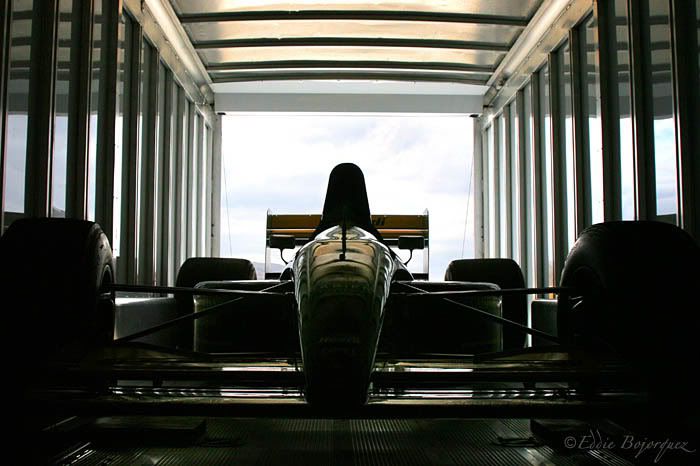 This is a Lamborghini F1 Manardi. The sound from this one can be heard miles away. I saw it driven by Valentino on a closed course. Uhm....wow.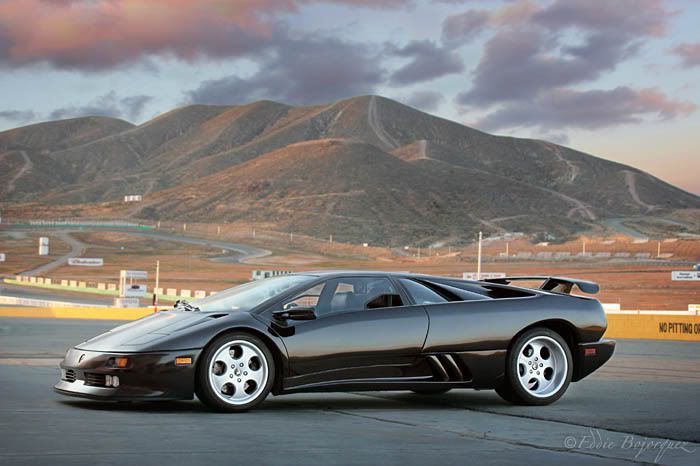 What's great is that I once had my bedroom so full of posters, you literally couldn't see the walls (or ceiling). Now I have the opportunity to shoot and print my own posters.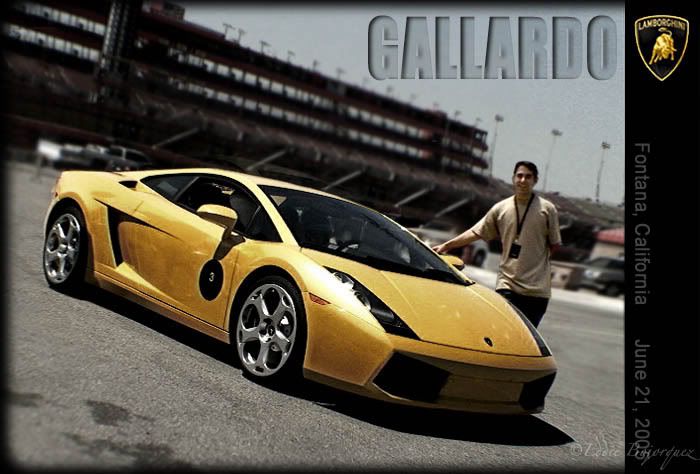 Oh, and there's one more thing I forgot to mention. While at the Fontana race course...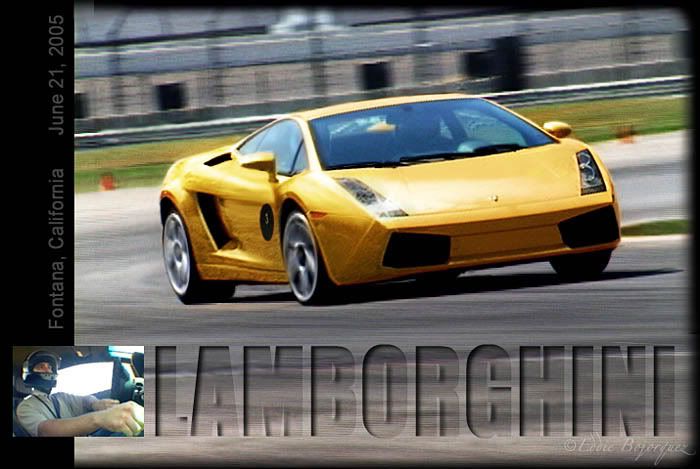 I drove a Lamborghini - hard. I won't even try to explain this out-of-body experience, but suffice to say, it was a dream come true. Something I'd imagined my whole life, but wasn't expecting to actually do. Even during my years as a young kid, I wouldn't be able to exaggerate how incredible the feeling could be. After all those years, I still wasn't prepared for it.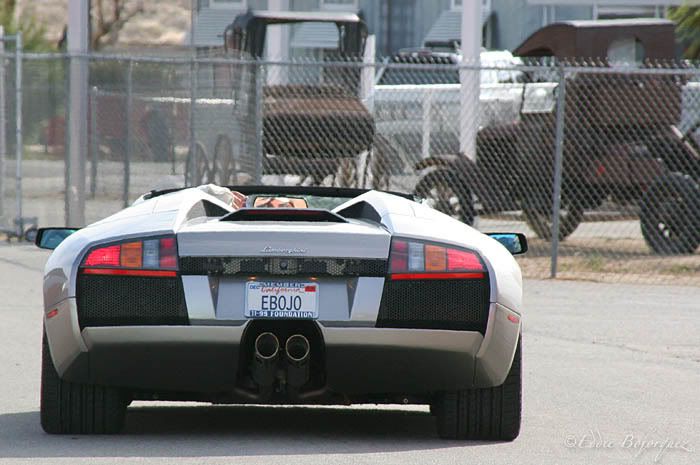 So I share these experiences largely to show my gratitude to those who partook in my passion and helped fulfill it. I am in no way boasting about what I've had the chance to see and do with the cars, but am extremely humbled by what God has allowed for me to take part in. As I type this (in Italy), there's actually a little more to the story, and who knows...maybe someday I'll be blessed with the chance to post about my newest purchase from the great Italian automobile company, Lamborghini.