This is happening outside right now.
A local fire and the distant sun are coming together for this show.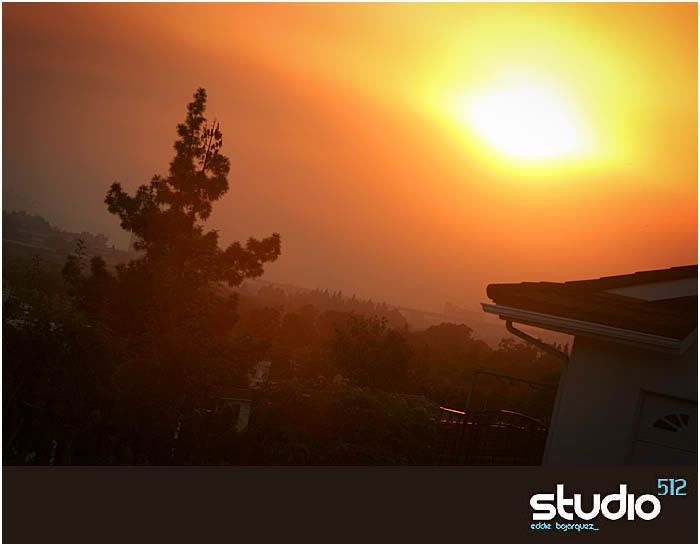 Warning...
Don't take a photo like this and stare too long into the lens. I'm still having trouble seeing properly!
Edit: I've since learned how many people are affected by this fire. Our prayers are with them as they evacuate and await word on their belongings - as well as with the firefighters doing such a great service for us all.
Update: It's 4:00 am and San Diego is continuing to burn. It's far worse than I first realized when I shot the glow of the sun. Just so everyone knows, we're okay and housed for the time being, but evacuations are occurring at a pace faster than anything I can remember in my lifetime. If any of you need it, please let me know how we can help.
Here're images taken just moments ago - from the exact same spot...